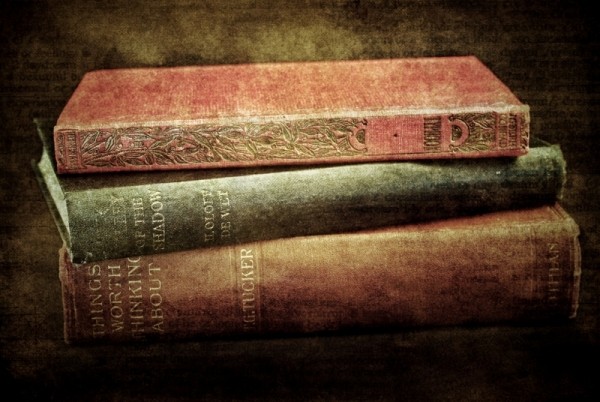 Media Coverage: Books
On occasion, I've been interviewed, quoted or mentioned in books related to my work with The Multiracial Activist, The Abolitionist Examiner, or civil liberties and political advocacy. My work on sexual violence and mainstream media interviews and articles have also been referenced in several books.  Some books have favorable mentions and some intentionally skew my work to serve the author's particular political or collectivist bent.  Listing of a book here does not indicate an endorsement of said book's content.  Links are below:
Benn's Media, Volume 3
Edited by Benn Business Information Services
The Fundamentals of Extremism: The Christian Right in America
Edited by Kimberly Blaker
Don't Take It Personally: Race, Immigration, Crime & Other Heresies
by Frank Borzellieri
Mixed Messages: Multiracial Identities in the "color-blind" Era
by David L. Brunsma
Beyond Race: The Bhagavad-gita in Black and White
by Charles Michael Byrd
The Bhagavad-gita in Black and White: From Mulatto Pride to Krishna Consciousness
by Charles Michael Byrd
Report 2001: A man's guide to women : hot days, hotter nights, good times, great sex
by Ken Winston Caine
Navigating Interracial Borders: Black-White Couples and Their Social Worlds
by Erica Chito Childs
Attacks on the Press: Journalism on the World's Front Lines
by Committee to Protect Journalists
The Political Junkie Handbook: A Definitive Book on Politics
Edited by Michael Crane
Crossing Black: Mixed-Race Identity in Modern American Fiction and Culture
by Sika Dagbovie-Mullins
Politics of Multiracialism: Challenging Racial Thinking
Edited by Heather M. Dalmage
More Than Black? Multiracial Identity and the New Racial Order
by G. Reginald Daniel
Race and Multiraciality in Brazil and the United States: converging paths?
by G. Reginald Daniel
Female Sex Predators: A Crime Epidemic
by John Davis, BA, JD, LLM
Women Who Rape Men (Female Sex Predators)
by John Davis, BA, JD, LLM
White Out: The Continuing Significance of Racism
Edited by Ashley W. Doane, Eduardo Bonilla-Silva
Typecasting: On the Art & Sciences of Human Inequality
by Elizabeth Ewen, Stuart Ewen
Sex, Sexuality, Law, and (In)justice
by Henry F. Fradella (Editor), Jennifer M. Sumner (Editor)
Mission, Myth and Money in a Multicoloured World
by Jules Gomes
The New South: New Histories
by J. William Harris
Noah's Curse: The Biblical Justification of American Slavery
by Stephen R. Haynes
Not am Mann: Sexismus gegen Männer
by Arne Hoffman
The Colors of Love: The Black Person's Guide to Interracial Relationships
by Kimberly Hohman
The New Nativism: Proposition 187
by Robin Dale Jacobson
Third International Conference of the South Asian Society of Criminology and Victimology Conference Proceedings
by K. Jaishankar (editor), Natti Ronel (editor)
Report 2001: A Man's Guide to Women
by Larry Keller (editor)
Counter-Terrorism, Human Rights and the Rule of Law: Crossing Legal Boundaries in Defence of the State
by Aniceto Masferrer (editor), Clive Walker (editor)
The Truth Behind Rape
by Mel Parker
Why I Cheat
by Tim Patten
The New Race Question: How the Census Counts Multiracial Individuals
by Joel Perlmann (editor) and Mary C. Waters (editor)
Religion of a Different Color: Race and the Mormon Struggle for Whiteness
by W. Paul Reeve
Amalgamation Schemes: Antiblackness and the Critique of Multiracialism
by Jared Sexton
Ebook of Political Talk Radio Shows
by Francine Silverman
Men on Strike: Why Men Are Boycotting Marriage, Fatherhood, and the American Dream
by Helen Smith, Ph.D.
Queering the Color Line: Race and the Invention of Homosexuality in American Culture
by Siobhan Somerville
Racial Thinking in the United States
by Paul R. Spickard, G. Reginal Daniel
Legal History of the Color Line: The Rise and Triumph of the One-drop Rule
by Frank W. Sweet
Gender, Sex, and Politics: In the Streets and Between the Sheets in the 21st Century
by Shira Tarrant
Massive Resistance: Southern Opposition to the Second Reconstruction
by Clive Webb
Life Through The Eyes of An Interracial Couple
by Ruth White and Steve White
Mark One or More: Civil Rights in Multiracial America
by Kimberly M. Williams
Interracial Families: Current Concepts and Controversies
by George Yancey and Richard Lewis, Jr.