United States Marine Corps
Click here to play The Marines' Hymn (with vocals)
Click here to play The Marines' Hymn (music only)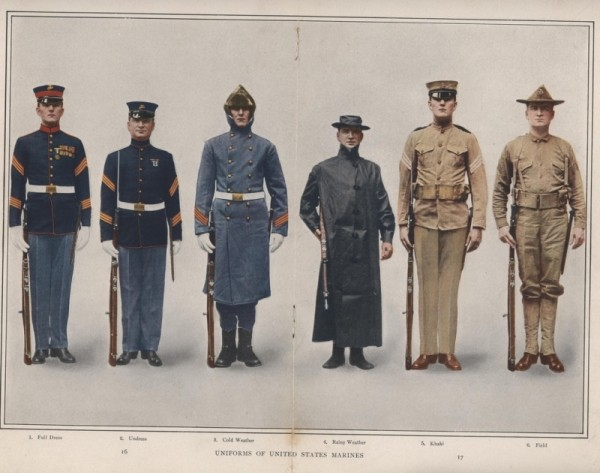 In January 1989, I boarded a flight from St Louis to San Diego en route to Marine Corps Recruit Depot San Diego. After 13 fun-filled weeks, I graduated and went on to Personnel Adminstration School at Camp Johnson, North Carolina for 3 more fun-filled months. In July 1989, I was assigned my first permanent duty station at Headquarters and Service Battalion, Second Force Service Support Group, Fleet Marine Force Atlantic, Camp Lejeune, North Carolina. From December 1990 to May 1991 I was deployed to Desert Shield/Desert Storm serving in Al Jubayl, Al Mishab and Al Khanjar. During my time at this first permanent duty station from July 1989 to August 1992, I received a Meritorious Mast, Certificate of Commendation, Good Conduct Medal, Kuwaiti Liberation Medal (Kingdom of Saudia Arabia), Kuwaiti Liberation Medal (Government of Kuwait), Navy Achievement Medal and promotion to Corporal (E-4).  During this period, I served under many outstanding Marines, most notably, the future Commandant of the Marine Corps Charles C. Krulak, when he was a Brigadier General running the 2d FSSG.
From August 1992 to January 1995 I was assigned to the Headquarters Marine Corps in the Navy Annex building, serving in the Office of the Legislative Assistant to the Commandant of the Marine Corps as well as part-time assignment to the Navy-Marine Corps Liaison Offices in the Russell Senate Office Building and Rayburn House Office Building as a military caseworker. This duty allowed me to travel to several states and countries as a military escort for Members of Congress, as well as House and Senate staffers. Of particular note, I participated in CODEL Frost during July 1993, which took Representatives Martin Frost and Gerald Solomon on a tour of several eastern European former Soviet satellites including: Albania, Czech Republic, Slovakia and Hungary. During my time at this second permanent duty station from August 1992 to January 1995, I received a Letter of Appreciation, a second Good Conduct Medal, Navy Commendation Medal and promotion to Sergeant (E-5).  I also served under many outstanding Marines during these years as well – most notably, MajGen John H. Admire, MajGen Michael D. Ryan and LtGen John F. Sattler.
In January 1995, I had concluded my active duty requirement and transferred to the Select Marine Corps Reserve. As a civilian again, from January 1995 until September 1995, while in an inactive reserve status I served as an associate analyst with the Navy Team on the President's Commission for Defense Base Closure and Realignment. I received an honorable discharge from the Selected Marine Corps Reserve in October 1996.
In February 1997, I decided to reenlist in the Selected Marine Corps Reserve and transferred to an active reserve unit at Fourth Supply Company – Detachment A, Fourth Supply Battalion, Fourth Force Service Support Group at Anacostia Naval Air Station. I spent some time drilling one weekend per month in the Marine Corps Reserve until I decided to transfer back to the Selected Marine Corps Reserve until my second and final honorable discharge in February 2001.
I have in the past been a member of the American Legion and Naval Reserve Association. I am currently a member of the Headquarters Marine Corps Association, U.S. Navy Memorial Foundation, Veterans and Military Families for Progress, and Veterans Against the Iraq War and serve as a volunteer media contact for Veterans for Common Sense.
A photo album of selected images from my time in the Corps is available here. An additional photo album from Desert Shield/Desert Storm is available here.