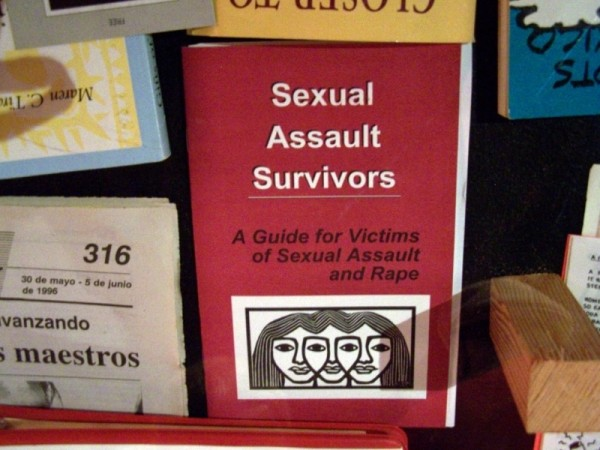 Survivor Biography
In 2008, after nearly 20 years of silence James Landrith decided to open up and speak out about his experience as a rape survivor.  He was drugged, raped and then blackmailed into silence by a female friend of a friend while on active duty in the United States Marine Corps.  As Landrith has been involved in civil liberties work for years, it was a natural progression to add sexual violence work to his agenda. He had already acquired a thick skin from years of publishing The Multiracial Activist and The Abolitionist Examiner magazines online as well as participating in multiple civil liberties coalitions and efforts to include a U.S. Supreme Court case.
Since then, Landrith has blogged about his own experience and related topics frequently on multiple websites, in addition for writing for online publications. He has been interviewed or quoted online, via podcast and for print publication to include CNN,  The Atlantic, Role Reboot, Circa News, To The Contrary with Bonnie Erbe on PBS, and The Huffington Post's HuffPost Live webcast on a few occasions. As a public speaker, Landrith has visited college campuses, youth groups and churches to discuss rape myths, survivor needs and participate in panel discussions on sexual and domestic violence.
His story has been adapted for use by the Empowerment Theatre on stage. In addition, Landrith was interviewed for a video segment that is shown during Precious Porter's powerful one-woman performance of "No More Drama: Love Should Not Hurt", which was recently performed/screened for a group of over 3,000 attendees in Atlanta, Georgia and is shown annually at Howard University in Washington, D.C.  In 2012, author Susan Mac Nichol used Landrith's survivor experience as source material for the rape of her male protaganist in the novel "Cassandra by Starlight". In addition, the United States Marine Corps has used his own story for their bystander intervention training program.
Online, Landrith is a moderator for the Facebook group associated with the healing handbook Resurrection After Rape. For over 2 years, he served as a Section Moderator at Pandora's Aquarium, one of the largest online mixed gender rape survivor communities, with members on several continents.  He has previously served on the Survivors Caucus of the Virginia Sexual and Domestic Violence Action Alliance as well as on a state-wide policy working group examining the impact of pending legislation on the lives of Virginia's survivors. He worked professionally in victim services for several years and serves as Vice President of Men Recovering from Military Sexual Trauma.