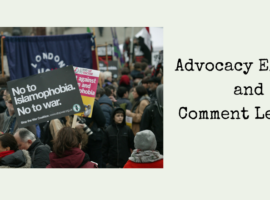 Posted on January 6, 2017 by admin in Foreign Policy, Military and War.

January 6, 2017 Donald J. Trump President-elect of the United States of America Trump Tower 735 5th Avenue New York, NY 10022 Dear President-Elect Trump, We are a group of 176 retired flag officers from all branches of the United States military. We have over six thousand years of combined experience in commanding and leading American […]

Continue Reading... No Comments.