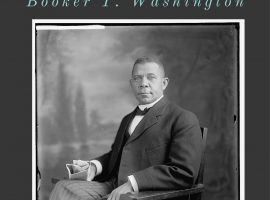 Posted on December 31, 2002 by admin in Classics of Liberty and Philosphy.

Up From Slavery: An Autobiography by Booker Taliaferro Washington Editor's Note: December 31, 2002 Alexandria, Virginia, U.S.A This work of literature has been edited and formatted for publication on the internet from public domain sources. Every attempt has been made to avoid the introduction of errors or omissions based on the original published texts. Pious […]

Continue Reading... No Comments.