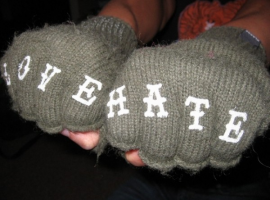 Posted on December 12, 2015 by admin in Race Relations, Religion and Spirituality.

Travis Gettys, reporting for Raw Story on, Muslim woman shot at and another nearly run off the road in Tampa after leaving mosques: Someone fired at least one gunshot at the woman as she drove away from the mosque in east Tampa, near Seminole Hard Rock Hotel and Casino, reported WTSP-TV. She was not […]

Continue Reading... No Comments.