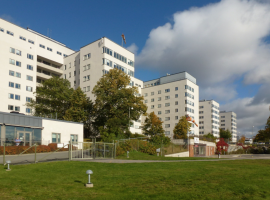 Posted on December 10, 2015 by admin in Press and Government Mentions, Rape, Sexual Assault and Abuse.

An Unheard Demographic – Male Victims of Rape Posted on December 10, 2015 by Alexander Yeh Originally Published in The Hyphen On October 15, 2015, Södersjukhuset, a hospital in Sweden, took initiative to support human rights by opening the world's first male rape victim support center. Södersjukhuset, which already provides a walk-in center for […]

Continue Reading... 1 Comment.