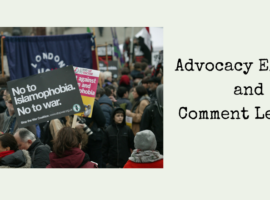 Posted on April 30, 2002 by admin in Freedom of Information Act Lawsuit.

Index of Exhibits To Plaintiffs' Reply In Support Of Their Cross-Motion for Summary Judgment and Opposition to Defendant's Motion for Summary Judgment 1. Detroit Free Press v. Ashcroft, No. 02-1437 (6th Cir. Apr. 18, 2002) 2. INS Notice to Appear 3. Judith Miller and David Johnston, F.B.I. Chief Says Al Qaeda Aide's Arrest Will Help […]

Continue Reading... No Comments.