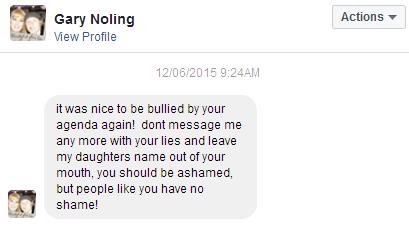 Posted on December 27, 2016 by admin in Crime and Justice, Foreign Policy, Military and War, Rape, Sexual Assault and Abuse.

So, while tidying up my old Facebook reader's page before deleting it (merged old entries and comments to my website) I found some lovely old hate mail from two of the nastiest assholes I've encountered within the Military Sexual Trauma sphere – Gary Noling and his entitled, civilian wife Dawn. Last December, Gary had been on a […]

Continue Reading... No Comments.