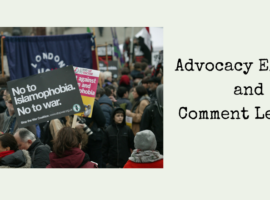 Posted on August 17, 2012 by Coalition in Advocacy and Comment Letters.

141 Diverse Groups Support Swift Action to Restore Strong, Comprehensive Whistleblower Rights An Open Letter to Members of Congress August 17, 2012 The undersigned organizations and businesses write to urge completion of the landmark, decades-long legislative effort to restore credible whistleblower rights for federal employees. We support legislation providing genuine protection for public […]

Continue Reading... No Comments.