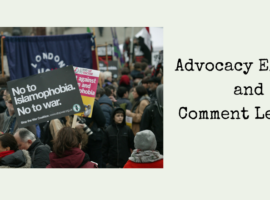 Posted on December 28, 2016 by admin in Advocacy and Comment Letters, Advocacy and Letters.

December 28, 2016 Dear Rep. Donald Beyer, Senators Timothy Kaine and Mark Warner: As Congress considers the Fiscal Year 2017 federal budget, I ask you to support funding for programs that support survivors of sexual violence and hold perpetrators accountable for these crimes. Specifically, I am asking Congress to: Release adequate funding from the Crime […]

Continue Reading... No Comments.